Mr. A K SINHA
Sr Vice President – Projects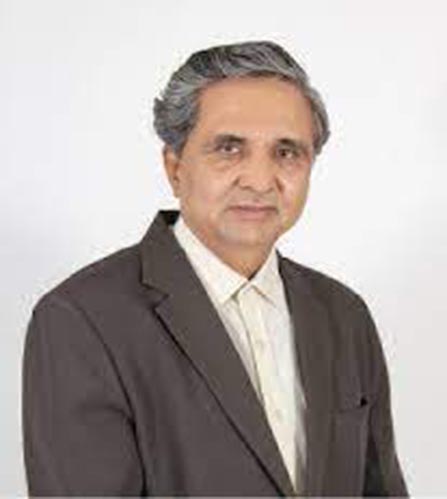 Mr. DINESH BRAHMBHATT
IAS( Retd )– Advisor
MANINDER SINGH NAYYAR
CEO & Director Business Development
Enthusiastic scholar, visionary leader, dynamic entrepreneur and a social reformist with desire to develop the nation through various initiatives and endeavours in Renewable Energy, Power, Ayurveda, Technology, Education, Skill Development & Social Work.
Having a bachelor's in social law from ILS Law School Pune and further LLB from Pune University. A self made entrepreneur, became youngest Co-Chairman of ASSOCHAM (The Associated Chambers of Commerce & Industry of India) at the age of 28. He has been instrumental in introduction & setting up of various projects/products in India in waste heat recovery technologies, energy efficiency enhancement, Bio-fuel and first ever run on the river hydro power technology along with various environmental and green projects bringing benefits to environment and creating employment at large.
Extensively worked in the field of waste to energy and carries a rich knowledge and experience in the sector with in-depth knowledge on customization and adaptability as per local requirements to bring commercial as well as technological strengths to increase the efficiency of the project to desired levels. He is also part of the government committee of crop burning solutions of Ministry of Agriculture of Government of India .
Dr. SP GANESHAN
Director Technology & Operations
Having around thirty-five years of industrial experience in large Energy and Environment corporate. Has an all-round experience from shop floor to board room. Started with Manufacturing, Quality control, Research & Development, Project management, Construction, commissioning and operation as Group head. Decade of experience as Global Head of sales & Marketing of Solid fuel SBU at Thermax. Also served as Sr. Vice President and SBU head of power division at and EPC company Tecpro.
Involved and executed many Energy and environment projects with state-of-the-art combustion technologies with Biomass, agricultural waste, coal, Lignite, Pet coke, Municipal solid waste, Oil & Gas, waste heat recovery from gas turbines, cement and steel industry and. He is also a well-known person in environment friendly CFBC technology. He is actively involved in setting up of Energy, Renewable energy and waste to energy projects including Compressed biogas (CBG), Solar and Hydro. He has extensively travelled globally and executed many projects with multinational companies.
He is a Mechanical engineer with MBA in International Business and trained at many leading management institutions including AIM, Manila, Philippines and IIMA. He has been honored with PhD for his contribution in Energy & Environment in India.
ANUBHAV KACKER
Director of Finance
He has more than 13 of years' experience in the field of Strategy, Asset Management and Financial Advisory. He has worked through different genres of financial services ranging from Asset Management & Banking to providing niche Investment Banking and Financial Advisory to Small and Medium Enterprises.
In his last assignment as Partner at Acube Capital Advisors, he syndicated Debt & Equity to the tune of USD 200 million. The close association with renewable and clean-tech companies led him to setup Global Green Energy & Power Corporation Limited to focus on providing renewable / clean energy solutions as an Independent Power Producer. He holds a Bachelor of Science degree in Economics (Honors) from University of Bristol, England.